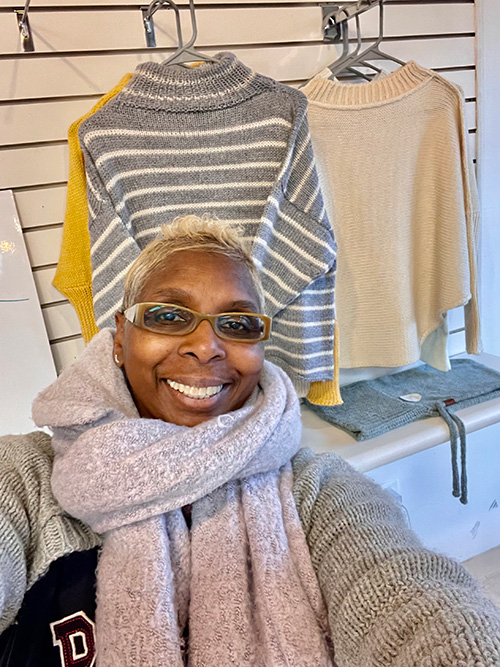 I've always loved making things with my own two hands, so when a next door neighbor offered to teach me to crochet when I was only 10 years old, I was thrilled.
The first thing I ever made was a crocheted beret, and it was my sister's teacher (who had formed a crochet/knitting club before school), who taught us how to knit, read patterns and block the garments that we made. I've been a knitter on and off throughout my life, and have been machine knitting for about 10 years.
Each garment begins with the making of a swatch, which enables me to decide on the best stitch size and yarn selection. Afterwards, the creative process takes over. I'm always on the lookout for inspiration.
I'm fluent in spoken and written French, I'm a mother, (my youngest son has Down Syndrome), and a grandmother.
My goal is to create simple, stylish yet functional garments and accessories that feel good to wear, and I hope that my customers have as much pleasure wearing them, as I had in making them.